Course description
Right now - more than ever - we as therapists are called upon to provide child clients and their parents with a sense of direction for helping motivate these clients to expand their capacity and continue their growth. Building on the foundation of Dr. Roz's book, A Therapist's Guide to Mapping the Girl Heroine's Journey in Sandplay, in this training, we will explore the Sandplay Journey Map, which highlights crucial aspects of journeys in play therapy and assists clinicians to gain perspective on the girl's journey towards self-confidence, mastery and behavioral competence.
Mapping this journey with the mandala form provides beginning and seasoned therapists with a means of strengthening clinical judgment and overall perspective on individual casework. We will explore the depth and complexity of the dynamics and processes intrinsic to girls' journeys and journey images throughout the therapeutic process.
Participants will be guided online through each gateway of the journey through experiential work, clinical case studies and vignettes, to illustrate and complement the mandala mapping practice therapeutically.
Experiential Portion of the Training: we will incorporate experiential learning about the sandplay journeys of our clients through hands-on work in trays and with images collected beforehand. A list of common symbols & miniatures found in nature (i.e., in our backyards), and inside our homes will be provided and should be for ready to access during the sessions; as well as materials for the trays themselves.
This training is offered in 2.5-hour segments (Part 1 and Part 2) of recorded webinars and other required materials that will help to mindfully engage clients in Play therapy using sand and storytelling approaches. All experiential activities are done on your own.
LEARNING OBJECTIVES:
At the close of this training, participants will be able to:
1. Identify 3 uses of the Sandplay Journey Map for play therapists in the clinical setting.
2. Identify 4 gateways in the Sandplay Journey Map to encourage understanding of the journey process as a whole within a play therapy practice.
3. Define 5 Jungian terms related to sandplay mapping in play therapy and sandwork.
4. Define the sandplay term "co-transference" and its importance in the clinical relationship between play therapist and client in play therapy when working in sandplay.
5. Name and delineate 3 considerations in using the Sandplay Journey Map in play therapy practice with children.
6. Identify 2 different therapeutic powers of play that are realized when the playful introduction of sand therapy techniques are employed.
7. List at least two 2 theoretical approaches to the utilization of sand in play therapy.
8. Name 5 themes of wounding and 5 themes of healing in understanding sand trays in play therapy practice.
Rosalind Heiko, PhD. , RPT-S, ISST, CST-T, NCSP
Instructor
Rosalind Heiko, Ph.D. (aka "Dr. Roz") is a psychologist and Play Therapist-Supervisor with the Association for Play Therapy in the US (RPT-S); a Sandplay teacher with the International Society of Sandplay Therapists (ISST) and the Sandplay Therapists of America (STA); and also holds national certification in school psychology. She trains therapists nationally and internationally. Dr. Roz is an Executive Board Member of the World Association of Sand Therapy Professionals, and has been an Executive Board member of STA. She has worked clinically with children and families for over 35 years. She has published chapters in books edited by Eliana Gil and Eric Green, as well as being an author of several articles in the Journal of Sandplay Therapy. Her most recent book is A Therapist's Guide to Mapping the Girl Heroine's Journey in Sandplay (2018), published by Rowman & Littlefield. Reach her at www.drheiko.com
APT Credits are provided by: Dr. Roz Training & Consultation.
Dr. Roz Training & Consultation is an Approved Provider with the Association for Play Therapy and offers continuing education specific to play therapy (#18-547). Play therapy credit available to mental health professionals only as listed in each course description. Courses that do not qualify for play therapy credit are clearly listed.
Dr. Roz Training & Consultation is also a member of Sandplay Therapists of America (STA), a component section of the International Society of Sandplay Therapists (ISST). Please contact email info@drheiko.com to request information about a certificate for ISST/STA CE's.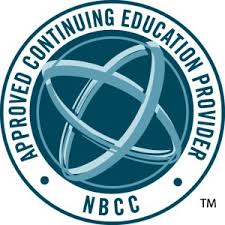 Jennifer Taylor has been approved by NBCC as an Approved Continuing Education Provider ACEP No. 6928. Programs that do not qualify for NBCC credit are clearly marked. Jennifer Taylor is solely responsible for all aspects of the programs.
Technical support for this course is provided by Jennifer Taylor of Jennifer Taylor Play Therapy Services, LLC.